Saint Mary's Cathedral Choir
Historic choir in tune with the latest digital marketing trends
The twin golden sandstone spires of Sydney's St Mary's Cathedral are an imposing landmark in the centre of the city, visible from every direction. The stunning heritage building is the seat of the Archbishop of Sydney, and also the home of the world-renowned St Mary's Cathedral Choir. So much more than just a gathering of singers, the choir consists of several different groups who perform nearly 600 services a year, and a very active music department who also present organ recitals and other performances. When the choir administrators decided to modernise their digital marketing strategy in 2016, it was immediately clear to them that a .sydney web address struck the perfect chord for the image they wanted to project.
Right note
Website administrator Richard Flynn says the choir's two web addresses—www. cathedralchoir.sydney and www.cathedralconcerts.sydney—have become the cornerstones of their marketing programme. "The St Mary's Cathedral Choir can trace their roots back to 1818, when the first Catholics arrived in the colony of New South Wales and mass started to be celebrated,'' says Richard. "They are very proud of the fact that they are the oldest continuous musical organisation in Australia.'' However times change, and last year the choir realised it needed to modernise its image and online presence. "We instantly liked the .sydney web address, because it indicates a high level of digital literacy that fits with what we wanted to communicate,'' says Richard. And a clear, easy-to-remember .sydney web address is a blessing for any business, brand or organisation looking to capitalise on the Harbour City's international reputation and positive image. "We want to be clearly tied to the city of Sydney, and achieving that with the web address means we don't have to include it in the second-level domain."
Two addresses in harmony
The choir's administrators decided to use two .sydney domains because they are so reasonably priced. "www.cathedralchoir.sydney is our main domain name, and we use www.cathedralconcerts.sydney as a redirect straight onto the concerts page of the main website,'' says Richard. "We are doing a big push for 2017 to promote our concerts. We have four main choral concerts each year, and a lot of organ concerts by internationally renowned organists, as well as recitals by Australian organists. "The promotions for all this have been tied together in a unified marketing strategy, which is backed up with a brochure distributed in the cathedral. The cathedral receives thousands of visitors every day, it's quite remarkable the number of tourists that come through our doors and it is a market to be capitalised on. "Everything in this concert marketing material that our visitors receive refers back to our www.cathedralconcerts.sydney page, and for all other advertising we use the www.cathedralchoir.sydney web address.''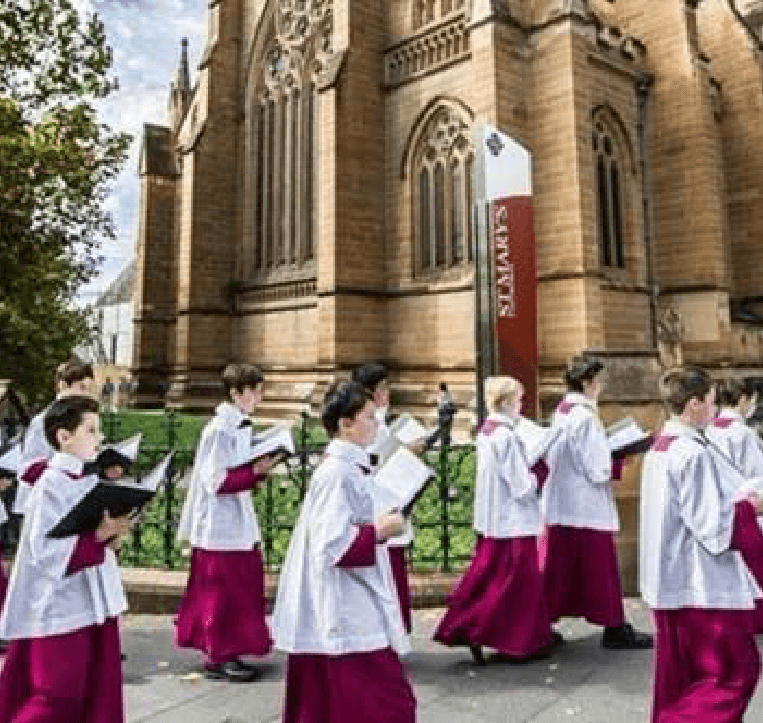 Ready to get your .sydney?